Someone would think that a typical internship includes paperwork, spending the whole day in front of a computer, in a sterile office environment among people with ties. Well, things in ACARBIO are not exactly like this… I would say that days here have variety and there is always new coming up that involves our further environment. How is life in the ACARBIO office? First of all, I got involved for the organization's current projects, informed about the future plans and how I can be part of it and, of course, I learnt more about the famous Re Fiascone tomato, its history and the struggle to recover it through the years. For the Re Fiascone to be recovered, they needed some financial support that they got from crowdfunding. Now, we are "paying" the crowdfunders back with some local products. Therefore, one of my new duties is picking up seasonal products, such as chestnuts and walnuts from the garden and make sure they are well preserved.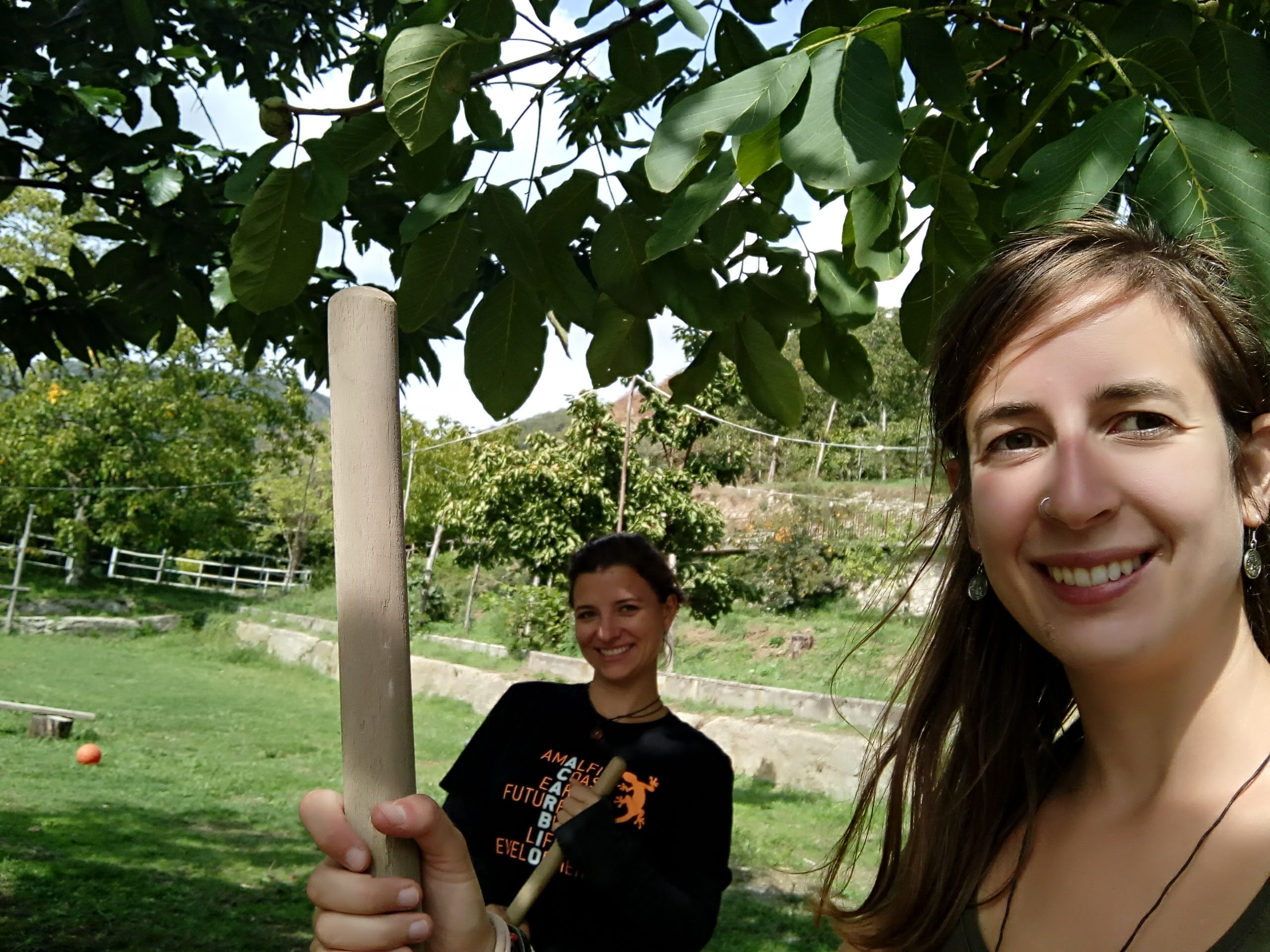 Do you know what else there is next to ACARBIO office? A cistern (or else well) that has been abandoned for quite long, but ACARBIO people decided to revive this traditional memory and use  the cistern for watering the fields. This idea demanded a lot of effort, the involvement of locals with proper knowledge and equipment, as well as the help of very willing workawayers. But most of all, good mood and teamwork!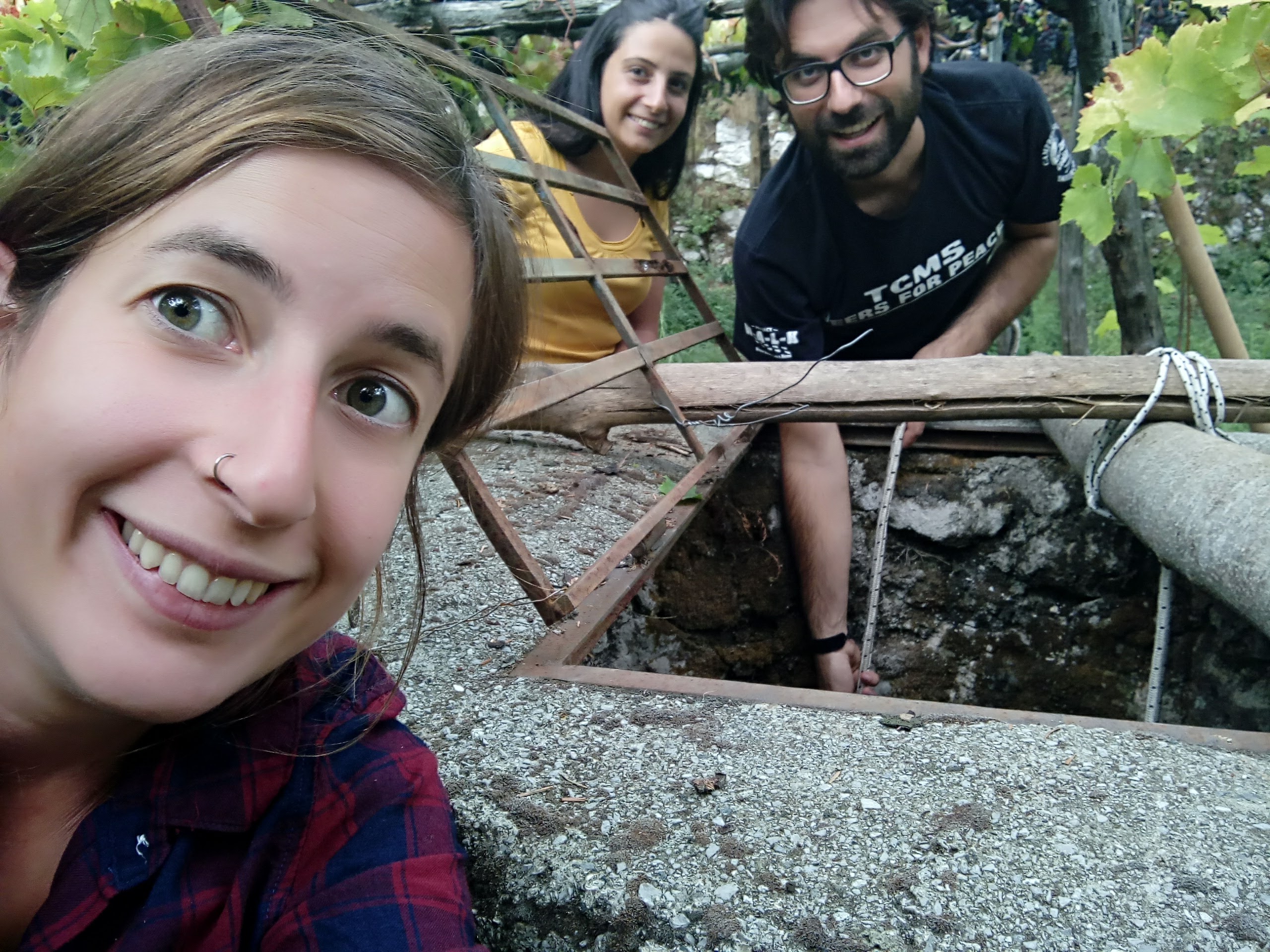 My experiences are enriched, not only by working, but also by exploring the area around Tramonti. This is something that we usually do during weekends, as a break from work. During September, we sailed to Capri, we climbed to Monte Finestra, the highest peak among Tramonti mountains and we had the honor to walk through the Path of Gods (Sentiero degli Dei). Amalfi Coast is an incredible place with diverse landscapes of mountain and sea, great history and architecture, vivid flavors and smells and of course the Italian temperament.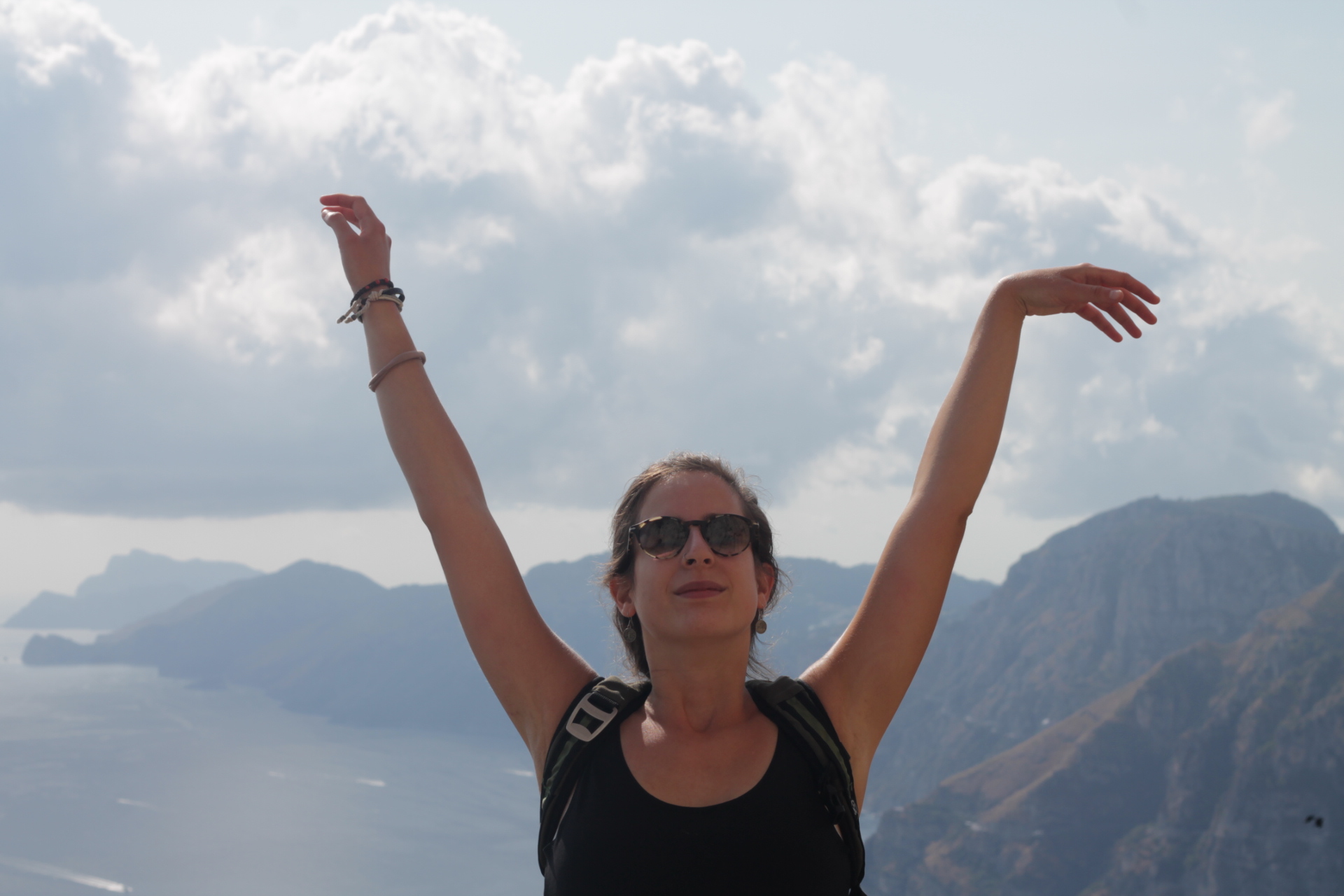 A Sunday among the Gods, Sentiero degli Dei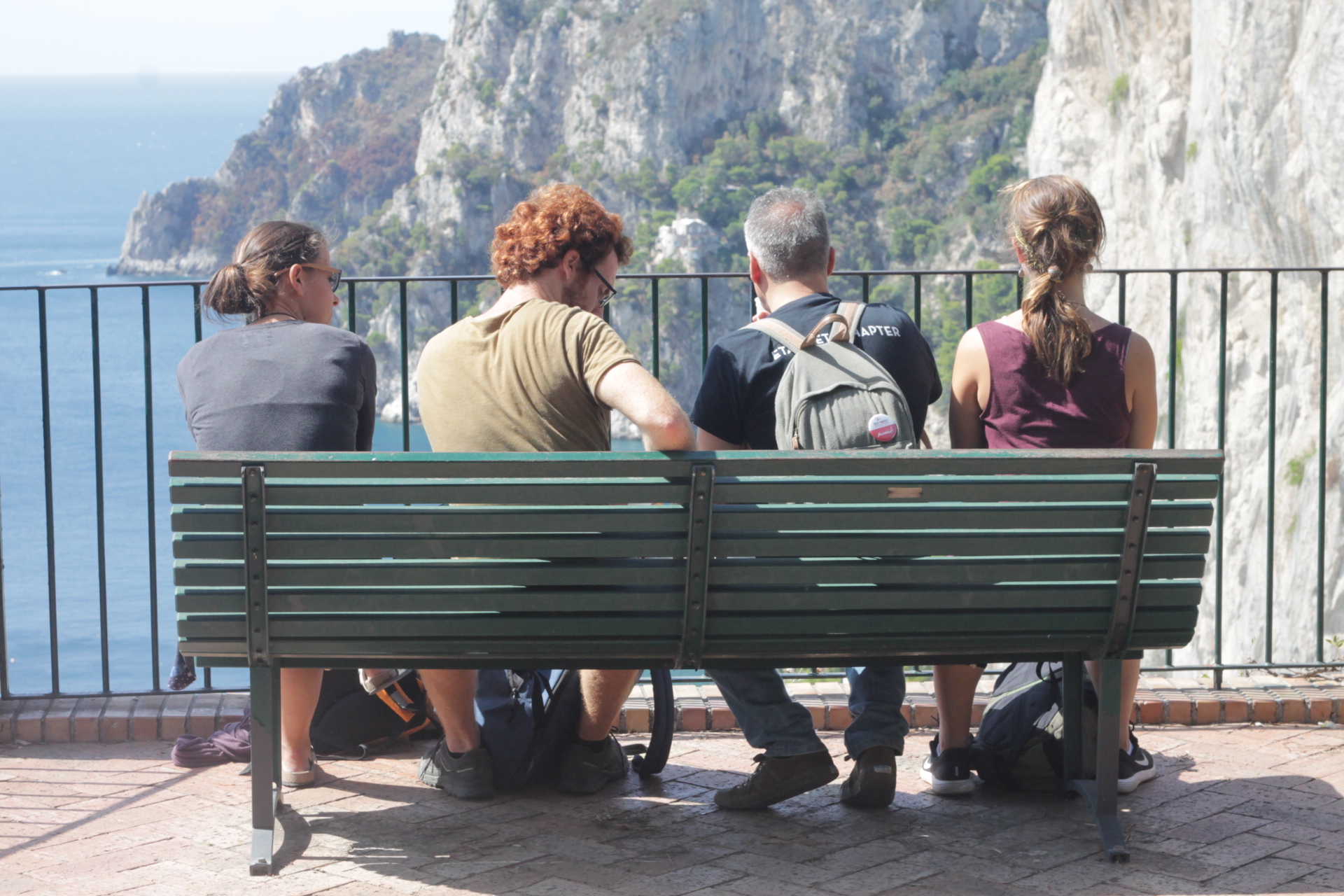 Coffee in the balcony, Capri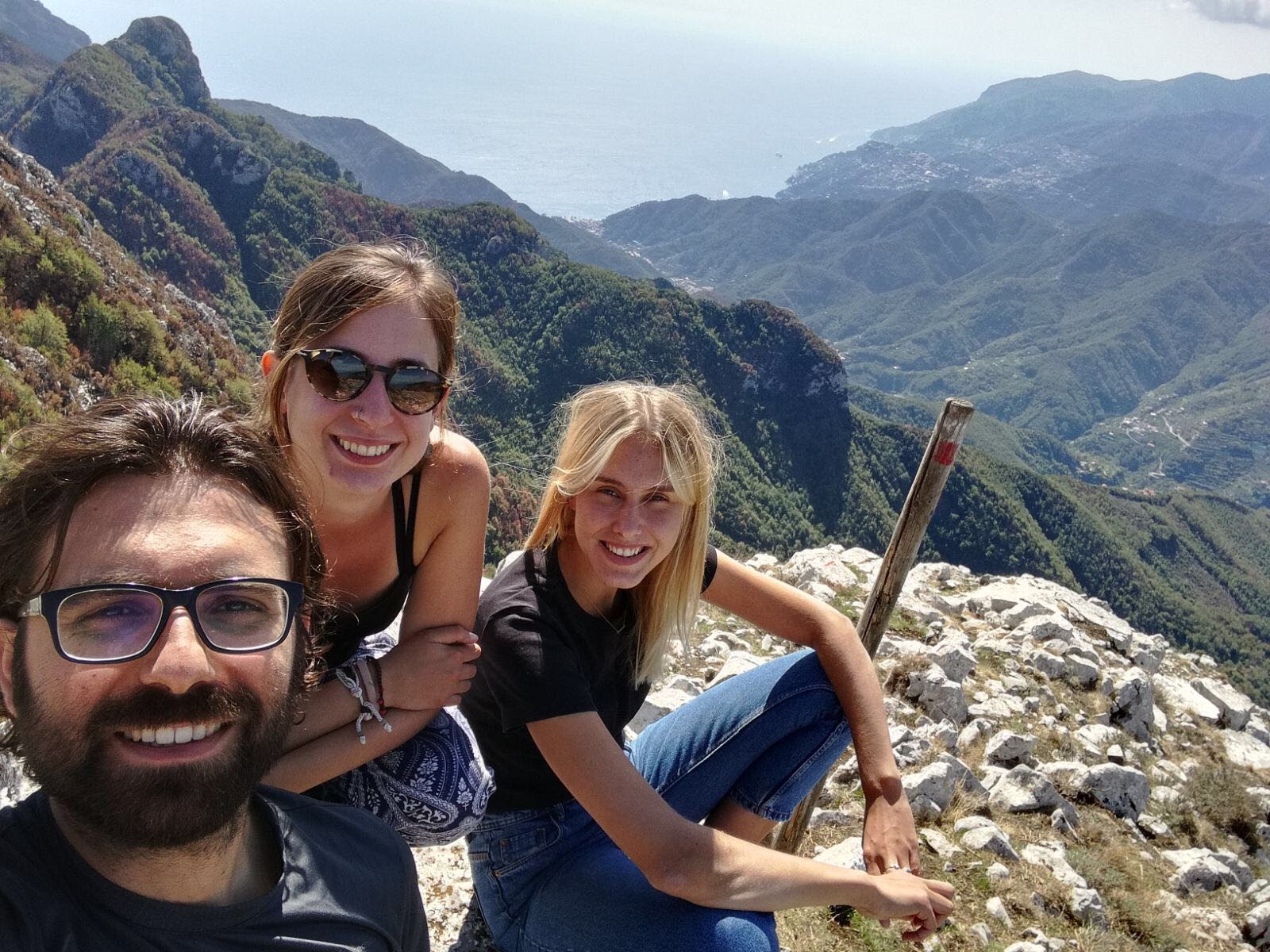 Reaching the top of the mountain, Monte Finestra
I gain valuable experience from ACARBIO's genuine efforts for a sustainable way of life and development, by preserving the local biodiversity and history, respecting the circles of nature and promoting local development with an international mindset.
To be continued…
Tania Rempatsiou, Education for Sustainable Development, Stockholm University