During all  my life I felt the need to help to preserve the nature and the environment, because I felt afraid about climate change, food security and water pollution, so one day I asked myself, how can I help?, What I can do?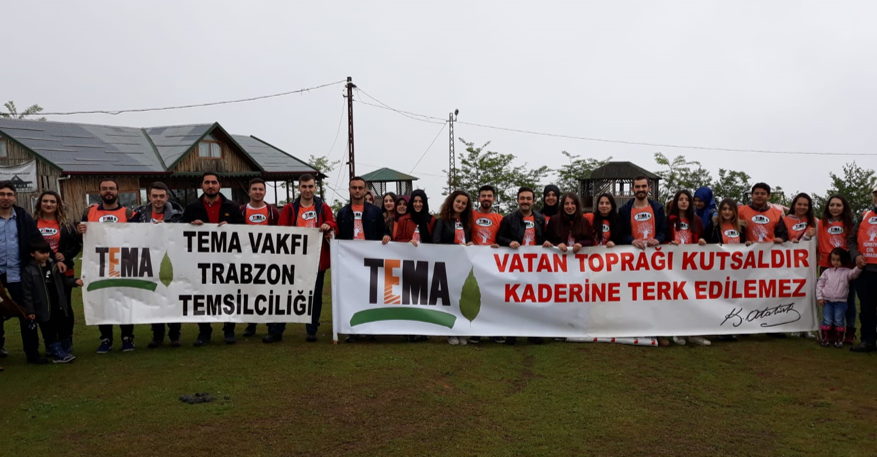 For this reason I decided to study Agroforestry Engineering and really was the correct decision. Through my study and my professional experience I learned about the conservation of the soils and the sustainable production, it means, promote the efficient use of resources involving trees, crops and animals, but the sustainable agriculture goes beyond, through it we can help improve the economic, social and living conditions of thousands of people, especially those families that are living in very remote places, in extreme environmental conditions (such as drought, floods) and families with economic difficulties and extreme poverty.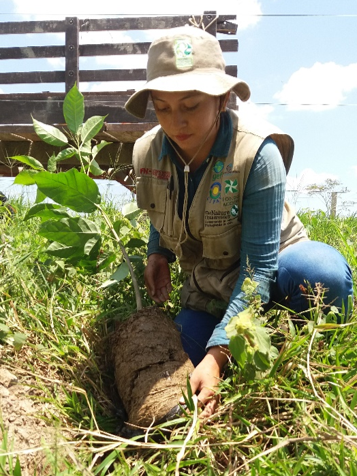 To promote sustainable production, the most important point is to understand that we can change the traditional methods for sustainable methods and we can use the products that we have in own houses and farms;  to continue,  I will explain some of the methods that have been used internationally and have given good results.
EFFECTIVE MICROORGANISMS (EM)

The Effective Microorganisms (EM) are a mixture of Lactic acid bacteria – milk (Lactobacillus spp), Yeast (Saccharomycetes spp.), Phototrophic bacteria (Rhodopseudomonas spp.) EM was developed at the University of the Ryukyus – Okinawa (Japan) in the early 1980´s by professor of Horticultura, Professor Dr Teruo Higa.
The EM can be use on diferents scenarios, but specially in the agricultura the EM has the next functions:
EM promotes germination, growth, flowering, fruiting and ripening in crop plants.
EM improves the photosynthetic capacity of plants.
EM increases the efficacy of organic matter as fertilisers.
EM develops resistance of plants to pests and diseases.
EM improve the physical, chemical and biological environments of the soil.
We can do Effective Microorganisms, only we need the next materials for 20 litres of EM :
20 liters of water
1 Liter of milk
2 Liters of  molasses cane or suggar
100 grams of yeast
1 handful of forest land
1 kg of rice
Preparation:

We must have a container (no red no yellow) with capacity to store 20 liters.
We dissolve molasses or sugar with milk and water.
We dissolve the yeast with the previous mixture.
Then we wrap the handful of soil in a porous cloth and put it inside the mixture as if it were a tea bag.
We cover the mixture with a porous cloth; This cloth will perform two functions, the first will permit the gas exchange during the fermentation process and the second function is to
prevent the entry of animals and garbage that could damage the mixture.
Wait during 10 – 15 days
Note: We cover the mixture with a porous cloth; This fabric will perform two functions, the first will be gas exchange during the fermentation process and the second function is to prevent the entry of animals and garbage that could damage the mixture.
Application:
For agricultural use we use a dose of 2 liters of EM per 20 liters of water.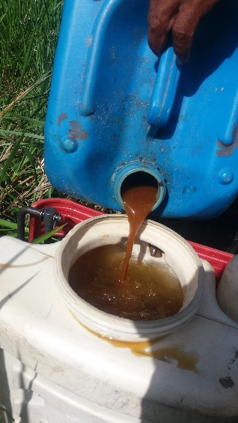 It must be applied in the morning hours or in the afternoon hours (not at midday) (Kyan, y otros, 1999).
VERMICULTURE
Is the culture of earthworms. The aims is to continually increase the number of worms because these will help us to getting organic fertilizers. There are an estimated 1800 species of earthworm worldwide, even though the most common and easier for work is Eisenia fetida, as well known as "redworm" (Edwards & Lofty, 1977) (Munroe) (Diaz, 2002). The role of earthworms in organic matter descomposition it´s because they help to get the fragmentation of heavy waste as such wood, roots, some leaves among others. Besides, the worms are very important to keep the healty of the soil.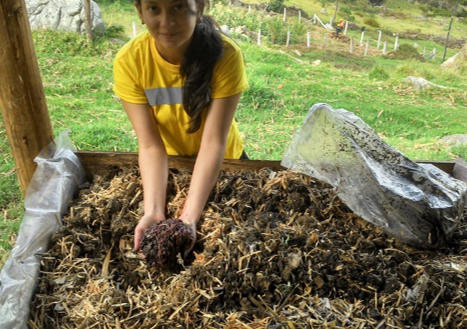 We can prepare our own small or large-scale vermiculture, depending on our needs and the size of our garden and our crops. Just follow the next indications:
If you have a small space in your home you can start with two plastic boxes. The first without holes as is shown in the figure 1 it will be for receive the liquid fertilizer and the second only with holes in the bottom. In the second box, we will put mixed kitchen waste as such: peels, skins of the domatotes, potatoes, fruits, egg shells, etc. with land of forest, if you have cow manure, sheep manure or horse manure will be great, you can use them. The wastes must be in little pieces for facility the worm`s job.
Depending on the amount of waste, we must add water, it is important that the vermiculture is always wet but not in excess. If  the process is going well, it shouldn`t emit bad smells.
Note: Only organic residues, no citrics, no plastic, no toilet garbage.

AGROFORESTRY SYSTEMS
All our production systems (agriculture, livestock, forestry) must be focused on sustainability, it means, we must preserve the natural resources for the next generations. Unfortunately we are spending our natural resources (soil, water, biodiversity) thinking that we have another planet for to supply our needs.
The Agroforestry Systems are a good alternative for protecting our natural sources, because we can combine in the same place  the next elements:
Woody perennials (trees, shrubs, palms, bamboos, etc)
Agricultural crops (maiz, bean, potatoes, domatoes, etc)
Animals (animal breeding, livestock, hens, etc)
There are a lot of different forms for to implement Agroforestry systems in our farms, to be I will show some common arrangements.
1. Live Fences
It involves trees (fruits trees, forest trees)  and/or shrubs used to replace posts made of wood, cement ot other materials. They are planted in high densities ( it means, a lot of trees). They are planted using either one species or a variety of species. This second option it´is recommended.
The importance with this arrangement is that we will stop the deforestation caused by cutting down trees to establish traditional fences besides we can connect forest fragments, in the future they can became biological corridors. In the picture 2 we can see the establishment  of Anadenanthera  peregrina (Yopo) in this case for a silvopastoril  system (animals and trees).
We need select the trees and shrubs according to the soil and environment conditions, it´s better if we using native species, but sometimes it's necessary to use exotic species.
During my masters studies in Turkey in Forestry Engineering, I have participated in reforestation projects, especially in hillside areas and that have constant problems of landslides.
2. Riparian Corridors
Riparian corridors are lines of trees or vegetation that protect river courses or other water courses. The contribution of riparian corridors to farms and the region can be seen in the reduction of erosion. This model is more ecological than productive, for that reason native and adapted species are very important. In the figure 3 we can see a model of riparian system.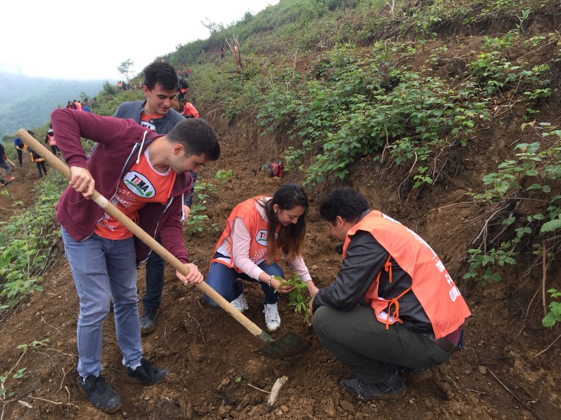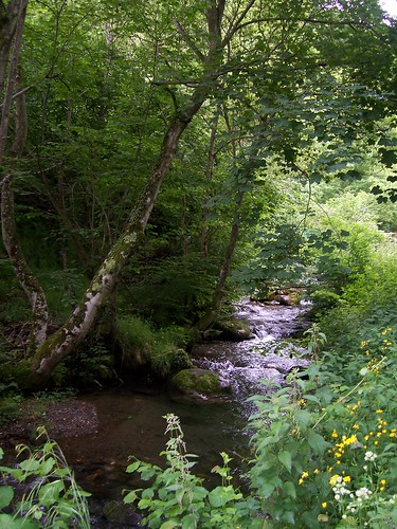 3. Orchard Management – Horticulture
The orchard is also known like garden family, usually it isn´t a big place in which we can mixed fruits, vegetables, fruiting trees, aromatic species;  with this option we can produce our own food and in this way we consume fresh, good quality products and take care of the family economy.
During my experience with ACARBIO I learned the importance of preserving ancestral seeds, such as the variety of Re Umberto tomatoes, I have also experienced the satisfaction of cutting vegetables from the garden and putting it on our table.
Why are orchards so important?
Food is one of the most important aspects in our lives, with our chaotic and accelerated lifestyles we forget the importance of feeding ourselves well, so we choose to consume pre-cooked, frozen foods and many of the fruits and vegetables that we find in stores every time they are more expensive, they are packed in platicos and in the majority of times they are contaminated by products such as chemical fertilizers, pesticides, insecticides, among others.
If we consume organic foods that have been produced by local farmers we are supporting families that are committed to a more inclusive economy and at the same time we are taking care of our health and heritage. At the same time we would be motivating young people to return to work in the rural sector and see in the field a sustainable business option. To start working in our garden we must take into account:
Select the species according to the weather or the season (winter, summer, autumn and spring).
Locate the garden near some source of water, have an irrigation system (the drip irrigation system is easier in these orchards).
Use organic fertilizer.
To use different species in each harvest, that is, not to use the same site to plant the same species, because this can cause problems of pests and diseases in our garden.
It is also possible to use aromatic species from the area, in the case of southern Italy you can use: Basilico, Rosmarino, Salvia, Origano, Mentuccia, among others.
In the picture 3 we can see the work in the ACARBIO´s orchards, with this project ACARBIO is demonstrating its commitment to caring for the environment and preserving the native species of the area.
Thanks to experiences like these, many young people are motivated to offer our work and knowledge to promote a better world.
– By Johana Isabel Perez Perez, student of agriculture