On Friday the 19th of August we had an event in Maiori about Waste Management.
In this article I am going to tell the experience of the event. We did a quiz with a prize of vegan cake balls, a lottery giving away Acarbio T-shirts and tomato sauce, and different posters about the association and waste management. We also did the preparation of the event.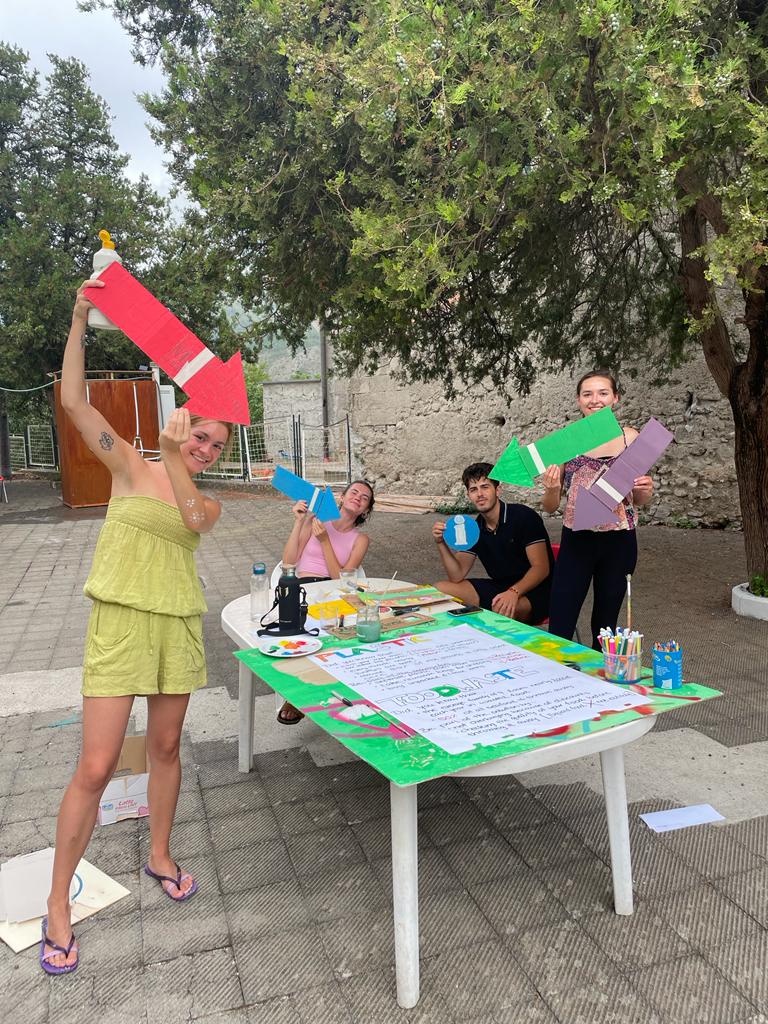 It all started on Wednesday when our coordinators, Alicia and Boróka, told us that we were going to have an event. Then things started to get a bit complicated because we were told that we were not only going to be part of it but we were also going to prepare and organise it.
We continued on Thursday, which, theoretically, in the morning we were going to prepare the whole event. First of all, Alicia and Boróka gave us a guide of how it was going to be and then we split into groups to have a brainstorming on how to develop and prepare the event. Afterwards, we split into groups again to start the actual preparation.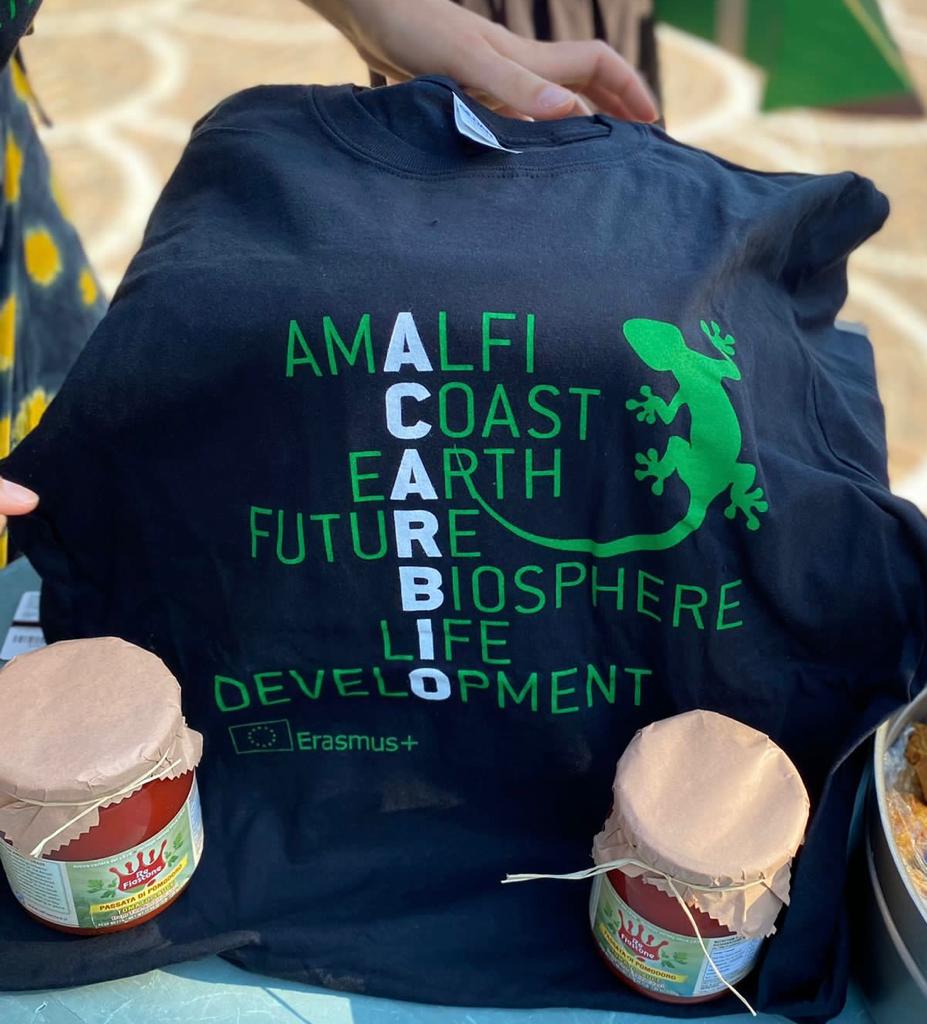 I was in the lottery group. We decided that we would ask a question and if they got it right, they could participate by taking a piece of paper from a jar on which it was written: "T-shirt", "salsa di pomodoro" and "better luck next time". As we didn't have time to finish everything on Thursday because we had to clean a hiking path in the afternoon, we finished the final details on Friday morning.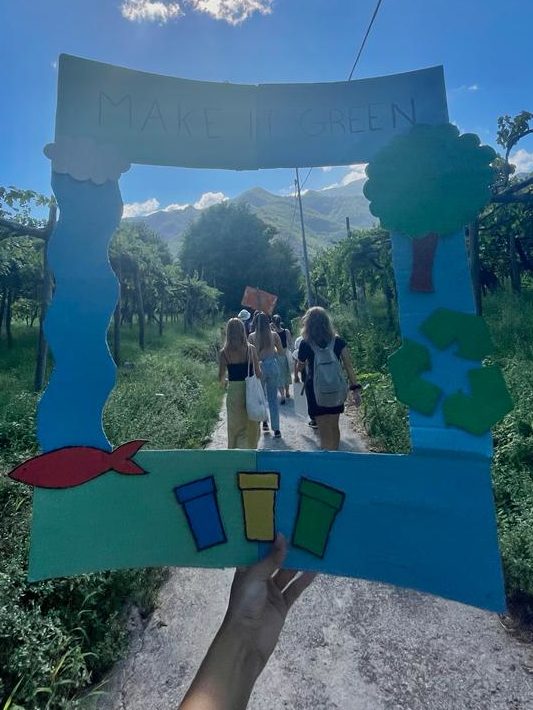 And finally on Friday afternoon came, the event. We took the bus from Tramonti, where we are living during the project, to Maiori, and we started to assemble the banner we were going to work on. Everything started to fall into place, we were on schedule and even manage to start earlier.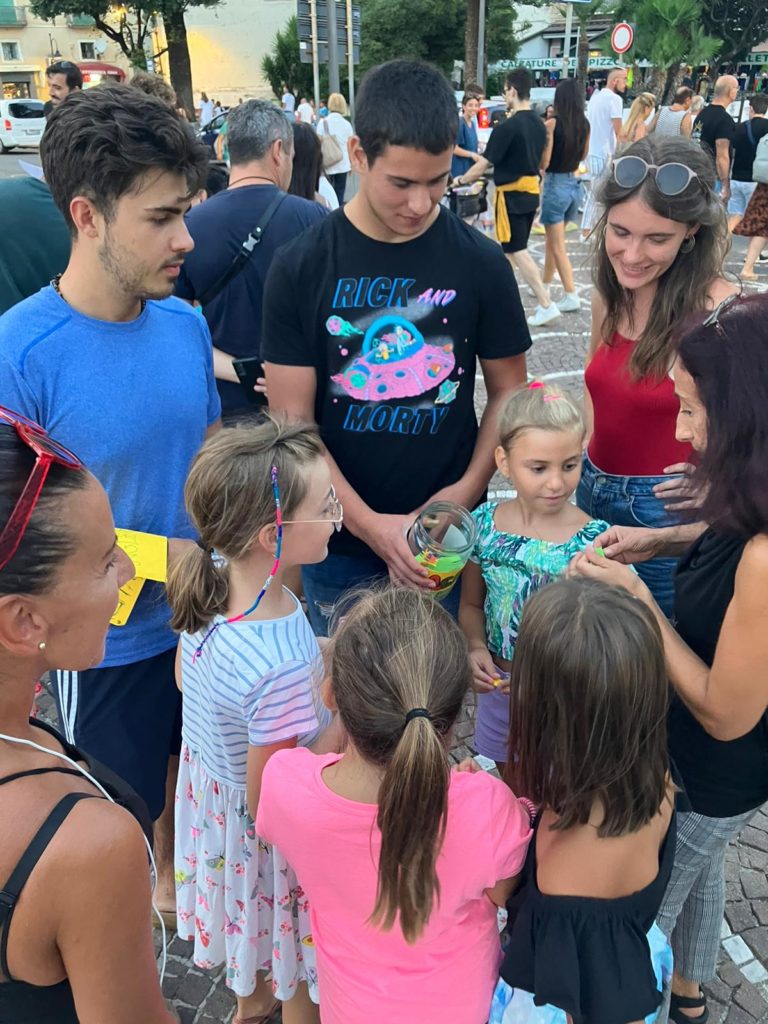 The work my group had to do was to convince people to participate in the lottery and tell them about us. At the beginning we were not very active, but little by little we started to convince more people until the magic moment came: we managed to give away a T-shirt and then a jar of tomato sauce. It was very exciting. Then we also tried to get people to do the quiz or try to talk about the association.
Personally, it was amazing to see how people stopped and were interested to know what we were doing, and how interested they were when they stopped not only participating in the different activities, but stopping to talk and listen about Acarbio.
Until the next time, Make it Green.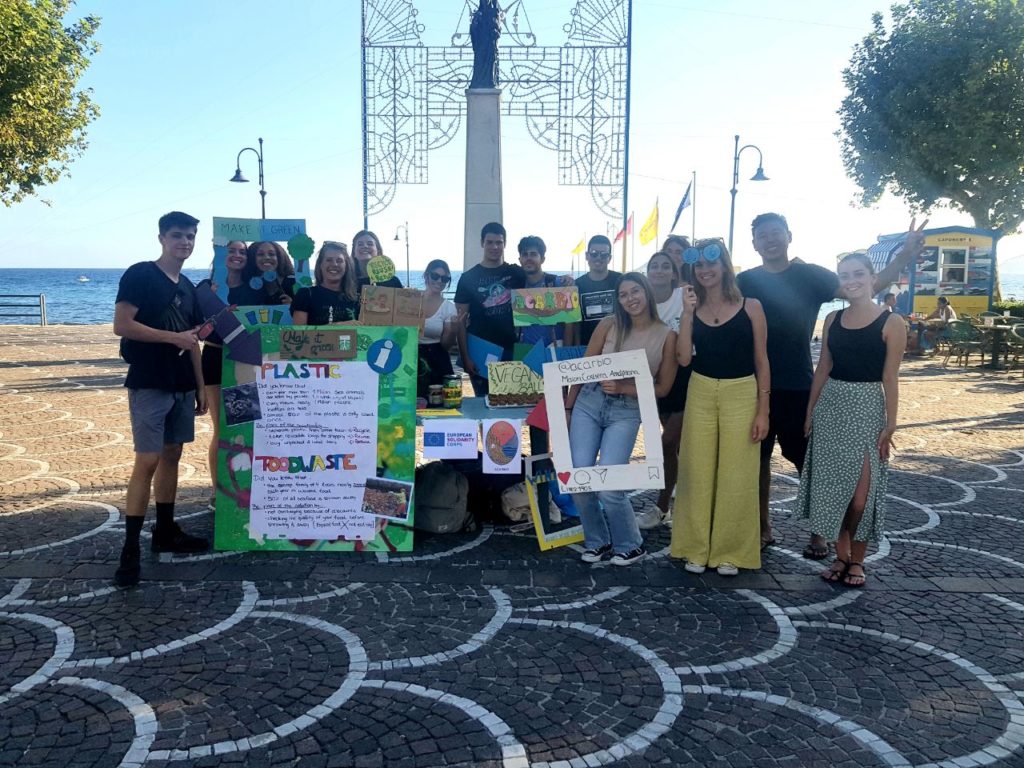 Author: Christian Iglesias Franco