There is an Italian saying; ''mangia bene, ridi spesso, ama molto''. For an Armenian, who grew up seeing the table filled with a large variety of colorful dishes and grandma saying all the time; ''you look hungry, you need to eat well'' (even if you are 30 year-old grow-up), the notion of ''mangia bene'' seems more or less familiar concept to me but there is much more Italians put in this saying…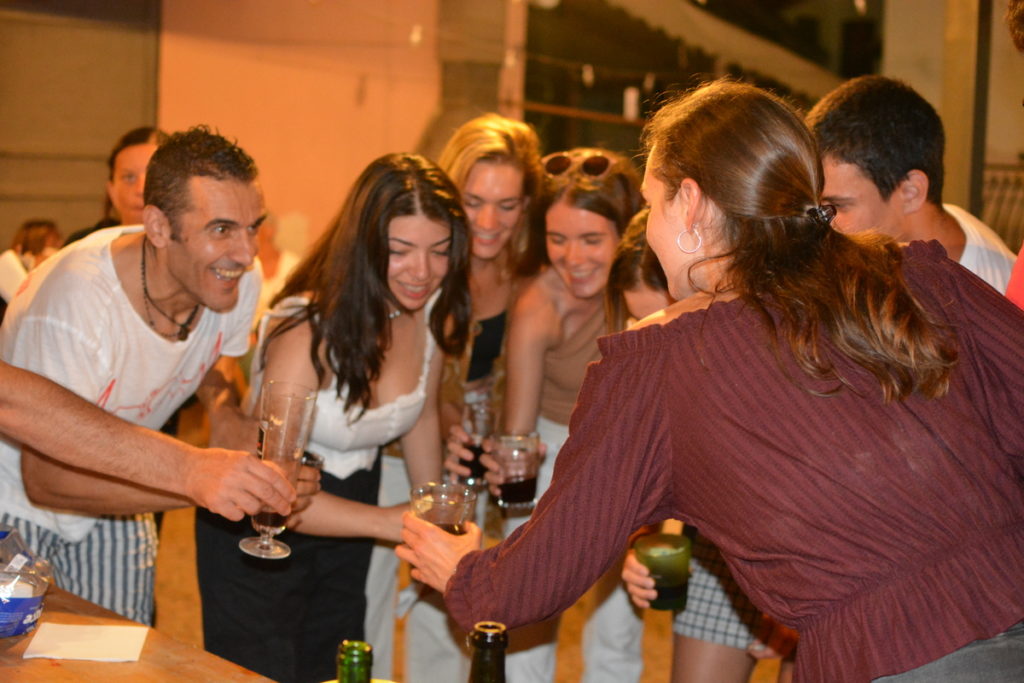 Here, in Tramonti, it is never only about eating. Food is an act of caring, loving and showing emotions for Italians, they simply enjoy the whole process of preparing meals and others watching them doing it, checking the reactions after you tasted them, they are kind of showing off their cuisine abilities about which they are proud of.
It is less than a month I am here, in Tramonti, which I sometimes call Planet T2724 (T-meaning Tramonti, 2724km – considering the distance between Armenia and Italy and inspired by novella "The Little Prince") where people are strongly tied to their culture, where grape yards, noisy neighbours, clothes hanging to dry, mountains, family gatherings remind me a lot about my culture. There is something eastern in Italy, in its lifestyle, in its people, making it alive for me compared to other European countries.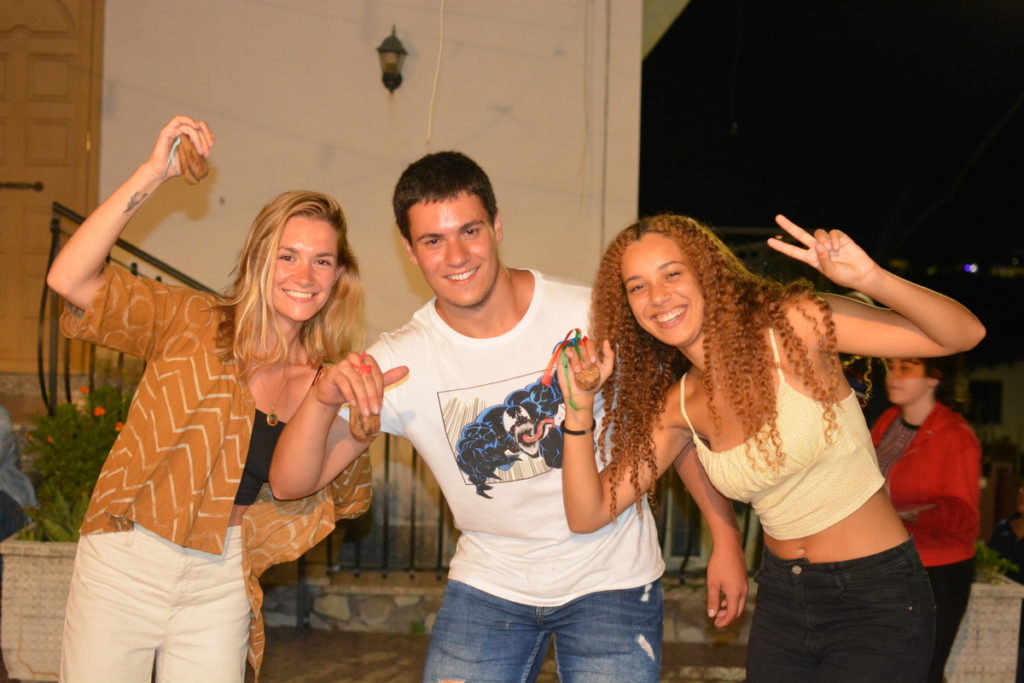 Recently I had a chance to experience a very Italian cultural night full of pizzas and wine. In ACARBIO, where I am currently doing my ESC, we call it a ''pizza party''. Tramonti's legendary pizza gathered all Erasmus Interns and ESC volunteers, curious to try the famous pizza. The uniqueness of this night was that you have your participation literally in everything; starting from cutting mozzarella cheese, garlic, collecting tomatoes for pizza, putting the table etc., which makes you feel responsible. Making the pizza, though, is not something Italians will let you do immediately, you need to gain special skills, trust – trust of feeding the guests. I really enjoyed the whole night, where national Italian music, dances, and songs were prevailing. Each participant made the night even more unique with their presence, with their own vision of the things. At some point neighbours living around the office joined us and the party was transferred into a real family gathering; talks around a glass of wine, the most delicious pizzas coming all the way, discussions parallel in Italian and in English, when someone speaks Italian, the other English but they somehow understand each other- what a magic! You forget for a moment about the rest in the world.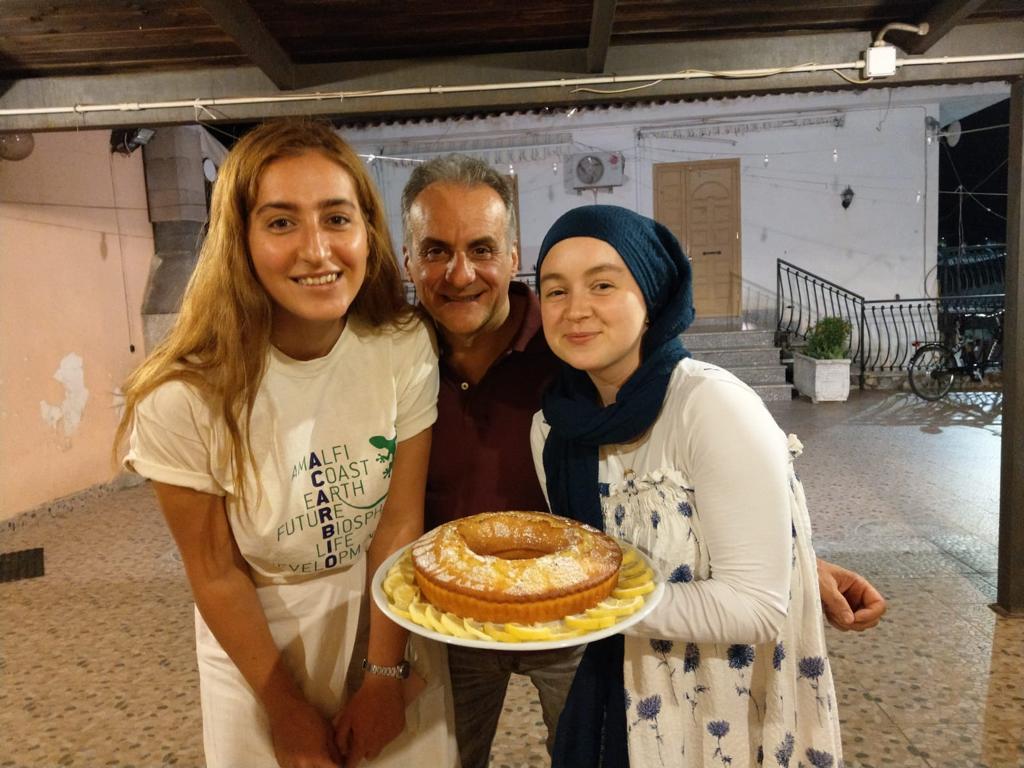 Now, in Italy, I understand that eating cannot be good if you do not have your family, friends around you, if you are not in love with what you do and how you do, as this what brings smile to you and to the people around you, so ''mangia bene'' people!
Author: Mariam Hovhannisyan, ESC, Armenia