It is very difficult to pack 3 and a half months of experience in Tramonti in only one paragraph, so I decided to write some lists instead, to give a little overview of what my Erasmus Placement internship taught me:
Things I learned:
To never mix two different kinds of dishes, like Pasta and Salad, in one plate
How to handle 30 People from 5 different countries and manage to do something with all of them on time
How to create invitations/ flyers with gimp or photoshop
"We will go in 10 minutes" doesn't really mean that we will leave in the next hour
How to create a slideshow and edit videos
How to organise work camps, schedules and how to tell people what to do in a nice way (a smile and a "please" is always very helpful)
Everything about the Re Umberto Tomato
Things that surprised me:
How open, friendly and naturally everyone is talking to strangers
The appreciation of food as part of the day
The beauty of the Amalfi Coast and the valley of Tramonti
That the Sita busses manage to pass by each other without any damage every time on those narrow roads along the coast
That Italians indeed eat pasta every day
How stressful it can be to work independently and be responsible for everything
How much you work if you can decide your working time freely
My favourite moments:
lemon festival in Pucara with amazing food like pizza al limone and granita; and a perfect atmosphere in the castle through light and music
Pizza party at the office during the "Make it MedEATerranean" project, especially the dancing part where we learned sirtaki
Preparing the mussles we harvested ourselves at the rocks of Minori
Discovering a hidden beach on Capri Island
Walking along the Path of Gods, with the beautiful view on the peninsula, and afterwards having the last swim of the year in the sea of Positano
Things I will miss:
Sal de Riso ice cream
The sea (I honestly never swam in such soft water before)
Our office dog Vuva and her puppies
The view on the mountains from our office
Every single pasta dish prepared by Enzo, you are a wonderful cook!
Fresh cornetto from the bakery at night
And of course, I will miss everyone I met here! I had an amazing time, I discovered many new places, improved my organisation and video editing skills and learned about sustainability, other cultures and the work of an NGO. In total, it was an enriching experience in every sense and I am happy that I had the chance to be here. I really enjoyed the Italian mentality and will hopefully take a lot from it to Germany. A big thank you to Vincenzo, Antonio and Maria, for everything.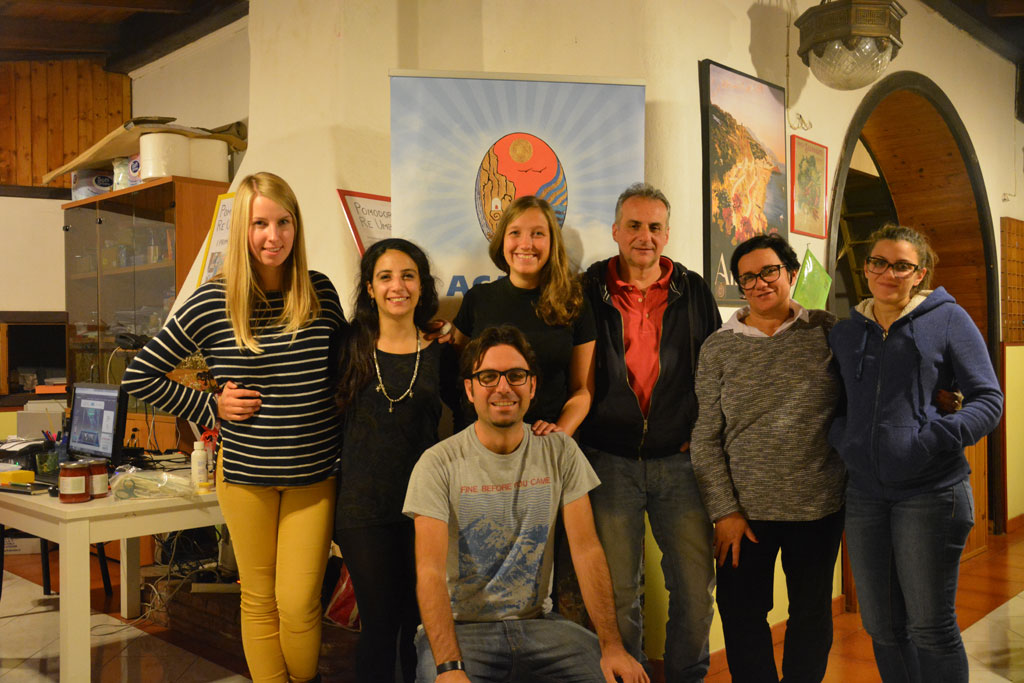 Maike Jebasinski